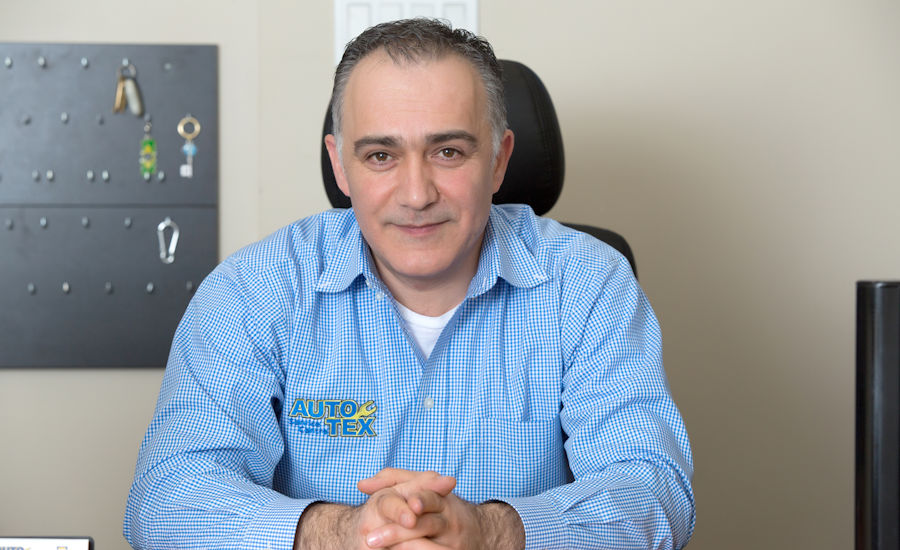 Robert Yousefian
Robert (Rob) as he is affectionately called is the founder and leader of the Autotex pack. With a big vision, lots of hard work and an extra dose of humility, for the past 22 years, Rob has successfully built one of Mississauga's best auto repair shops..
When Rob isn't thinking about how to serve his clients better, he is exhaling through basketball, golf or travel. Rob's dream is to attend most, if not all of the Raptors games wherever they are played. Rob says he has been a diehard fan of the Raptors long before the We the North movement.
Rob speaks 4 languages, is currently studying another and loves wine as much as he loves basketball. He is the doting father to Ryan.
Miroslav Karakolev
Miro as he is called is the most senior mechanic at Autotex. For the last 12 years he has been the 'Go to Guy'. Super talented and great at his craft, Miro is a problem solver, so much so, that he will not rest until he finds the answer to a difficult problem.
Miro's passion and past time is to create or customize small appliances which either do not exist on the market or do not suit his purposes. Miro has created his own beer cooling system, a glow in the dark custom table, a customized audio visual system and a table stand recycled from an old Honda motor (to name a few).
A native of Bulgaria, Miro holds a Bachelor of Economics degree, speaks 4 languages, is happily married to Donika and is the proud father to Simeon and Nina.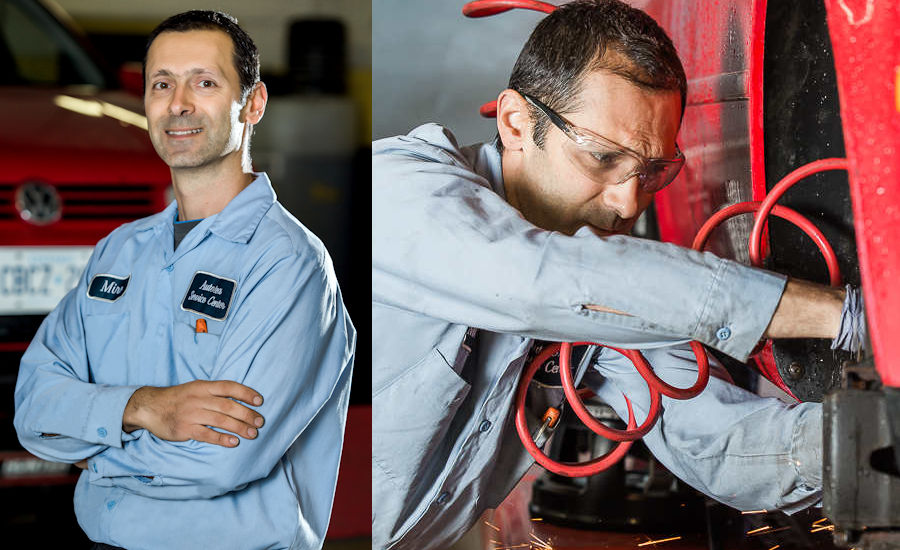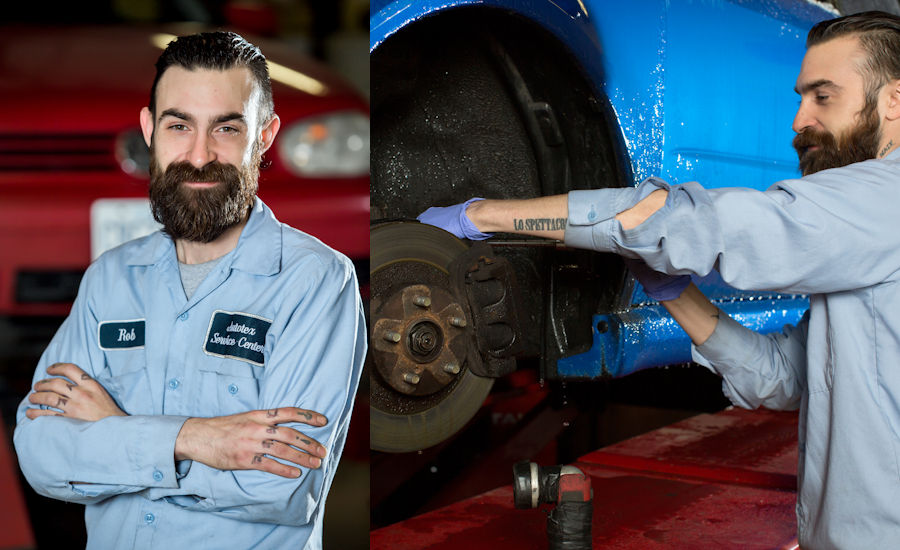 Robert Aristodemo
Meet the other Robert at Autotex, affectionately known as Robbie. Unconfirmed reports suggest that Robbie is the 'wild child' of the Autotex clan! He has been known to pull some crazy stunts in his lifetime. A 15 year mechanic of the team, when Robbie isn't looking under the hood of your car he is a serious family man.
Married to Pamela for 10 years, he is the proud father to Raine and Carrera. Robbie's dream is to travel more.
Amber
The beauty among the beasts, Amber is the newest 'kid' on the Autotex block. She brings balance and a breath of fresh air in a male dominated repair shop. She serves as Autotex's Service Advisor to its clients ensuring they are well served and cared for.